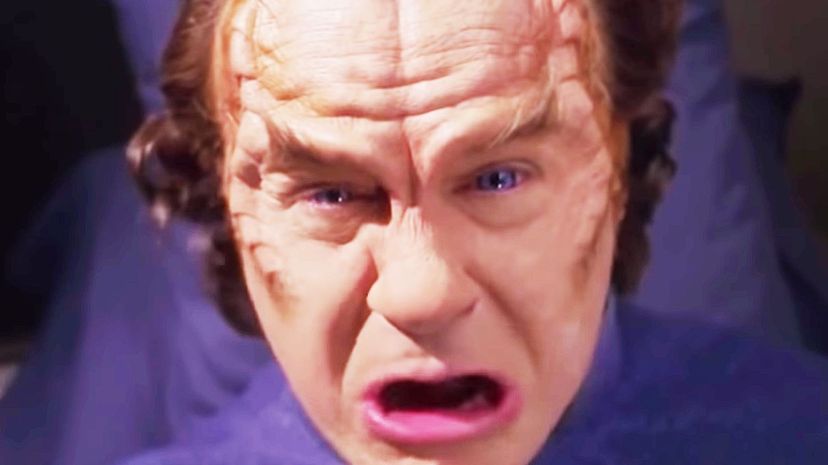 Image: UPN
About This Quiz
Star Trek and Star Wars draw endless comparisons because, obviously, they're both major media franchises set in space and featuring scores of unique characters. Both franchises have their devoted fans who engage in some mostly good-natured arguments over which is better. 
And the cultural impact of both fictional universes is undeniably huge. Most people, even the ones who aren't full-blown sci-fi nerds, can name some Star Trek or Star Wars characters. They know Darth Vader is Luke's father — spoiler alert! They might quip "Beam me up, Scotty." And many will trek to the movie theaters to catch one of the new installments in the Star Trek or Star Wars franchises because hey, epic space battles and cool aliens!
People could tirelessly debate the merits of each series because they are quite different. Gene Roddenberry developed Star Trek in 1966 to depict people of our galaxy, hundreds of years in the future, exploring the "final frontier" of space. Star Wars, which came out in 1977, was a fairy tale set in a galaxy far, far away featuring knights, mystical wizards and princesses.
Both speak to people for different reasons. Both have captivated audiences for decades. See how well you can identify the characters of each franchise, and decide once and for all whether you're Team Spock or Team Jedi!