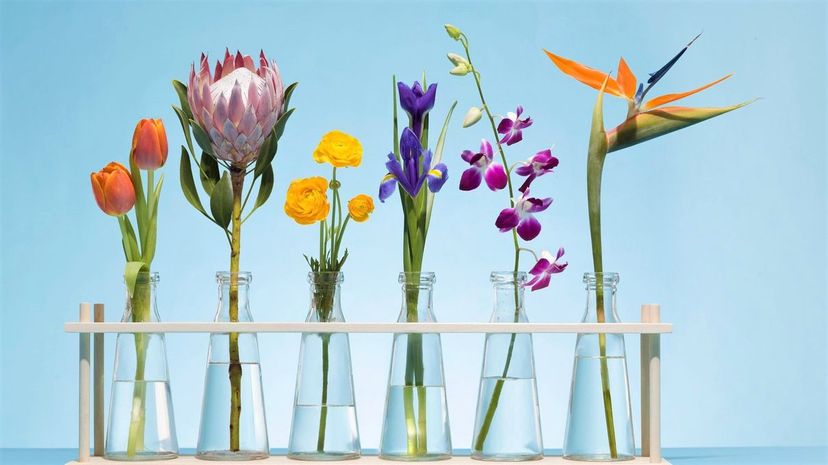 Image: John Kuczala/DigitalVision/Getty Images
About This Quiz
Cultivate your grasp of flower knowledge with our blossom ID challenge! Your love of nature's best blooms will pay off here. Within a span of five minutes, do you think you can recognize the plants in the images we provide? We'll be really impressed if you can name them all!
We've arranged a digital flower bouquet just for you. There are hybrids, seeded and bulb blossoms to feast your eyes on in this quiz. Knowledge of plants that are native to certain regions of the world will lead to hints regarding best climates for ideal growing conditions. Tropical flowers tend to sprout petals that cast exotic shades. When you see a striking shade, chances are the flower grows well in hot environments. Hibiscus is a fussy flower that flourishes in certain island habitats. Mimic semi-dry, hot conditions for the plant and it will respond with strong tree sprouts. 
And don't let the bloom shapes fool you! Flower favorites, like hydrangea, yield a small variety of shapes depending on the type. Distinct colors may betray you as well. Fragrant lilies are not always white. And don't be surprised if you notice a black flower in the shape of an iris, because it just might be a black-bearded iris!
Increase your score as you inhale the fragrant smell of flower victory. Scroll through and label fast! 
John Kuczala/DigitalVision/Getty Images