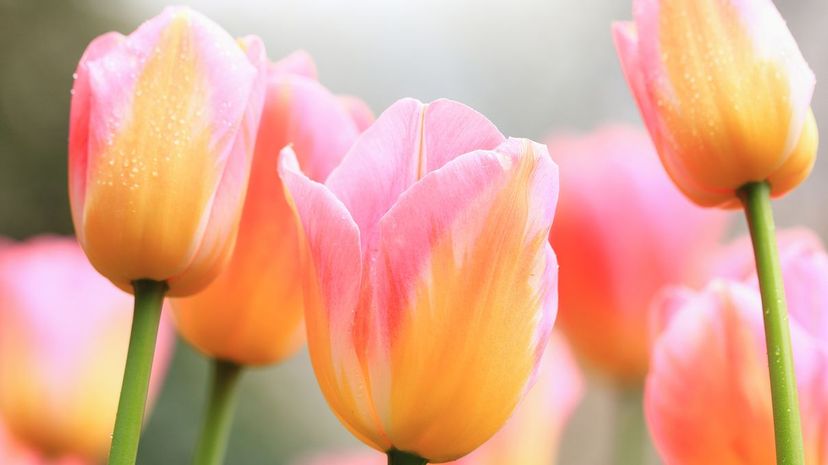 Image: xia yuan / Moment / Getty Images
About This Quiz
Flowers: They are a relatively late arrival in the plant world, having been preceded by non-flowering plants like ferns and coniferous trees until about 130 million years ago, or so the fossil record tells us. Early fossils of flowers, like the Archaefructus Liaoningensis found in China, show small and simple blooms, compared to the roses, orchids and tulips of today. Which brings us to this: Humans and flowers have had a longtime, highly productive relationship. Without humans, flowers would not have nearly the genetic diversity and show-stopping beauty that many have today. And without flowers, humans wouldn't have had early medicines, teas, romantic gifts or household decorations.
Another thing we wouldn't have? Food. OK, some non-flowering plants are edible, but the vast majority of humanity's plant foods come from flowering trees or bushes. Not to mention the feed we give to the animals we get milk, meat and eggs from. It's highly debatable whether humanity could survive without flowers (which is what makes the decline of bees so worrisome). 
So, the next time you see a flower, bear in mind: It's more than a pretty face (so to speak). In fact, maybe you'd like to test what you know about flowers with our quiz. No matter how you score, you're guaranteed to learn a thing or two!
xia yuan / Moment / Getty Images