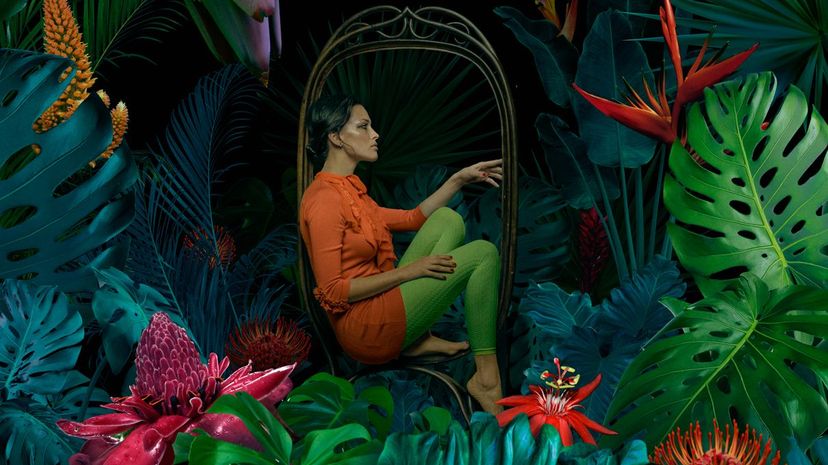 Image: Vizerskaya / E+ / Getty Images
About This Quiz
Birds do it, bees do it ... and so do bats, bugs, rodents, lizards and even bears;  yup, we're talking about pollination! By nosing their way towards the sweet nectar inside of a flower or simply traipsing past, over or through the plants, these critters carry tiny bits of pollen wherever they go. In some cases, these helpful creatures may even carry that precious pollen to another plant, where it mingles with the plant's own pollen supply. This cross-pollination process sets off a reaction deep inside the stamen of the flower, resulting in the production of seeds that can one day grow into brand new plants. 
But wouldn't it make sense then, for plants to open their petals wide during the day so that all that pollen is fully accessible? Not always. In fact, a surprising number of flowers stay shut tight when the sun is out, blooming only at night. The reason? Evolution. Just as humans have evolved to walk upright, flowers have evolved over time to maximize their odds of successful pollination. For most species, that means exposing those pollen-coated stamen by day, while for others, it means blooming only in the dark. This could be because the plants have their best chance for pollination success with the help of animals that are active at night, like bats. It can also be attributed to certain plants seeking protection from hungry creatures during the day, blooming at night when the critters that like to munch on them might be fast asleep.
Think you can name the most common night-bloomers? Prove it with this quiz!
Vizerskaya / E+ / Getty Images