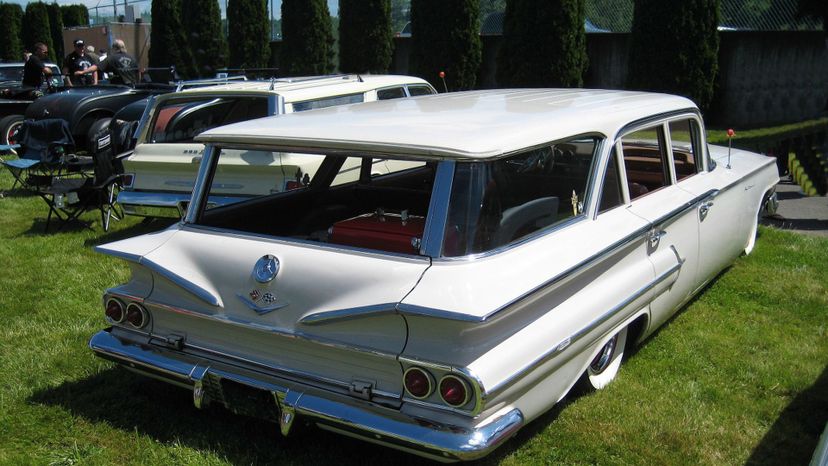 Image: JOHN LLOYD via Wiki Commons
About This Quiz
Look at these cool, classic Chevy cars!
Chevrolet is without a doubt one of the most successful automobile manufacturers in the world, and they have the history to prove it. It is no small feat to have over a century of experience in the field, but Chevrolet has achieved this milestone with the help of countless iconic vehicles. Chevrolet is a division of the General Motors Company, a multinational automotive company that operates in over 30 countries - however, it is firmly rooted in the United States (Detroit). During the '60s, the General Motors Company was actually ranked as the largest automobile manufacturer in the world; a feat that was largely due to the success of the Chevrolet brand.
The '60s marked a significant shift in the automobile world -- both in the United States and the rest of the world. American brands like Chevrolet that had dominated the marketplace were now having to change and adapt as European and Japanese companies were now vying for a piece of the pie. However, this competition helped to create some of the most iconic classic Chevy cars! In this quiz we're going to take a look at a handful of the most memorable ones from the '60s and see if you can name them all! Are our ready? Then start your engine and lets get going!
JOHN LLOYD via Wiki Commons