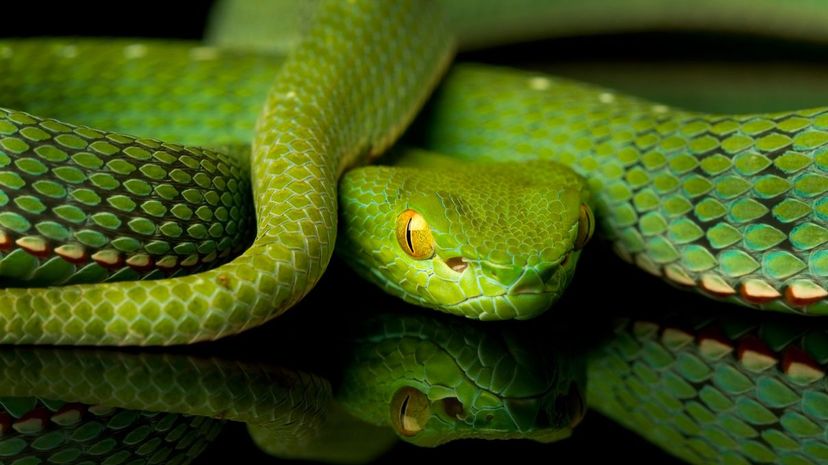 Image: Mark Kostich / E+ / Getty Images
About This Quiz
The easiest way to know whether a snake poses a threat is to know whether it's a snake. If it's a snake, then it can pose a threat. You shouldn't pet it. But in real life, it's very possible to get bitten first and see second. Snakes are lighting-quick strikers designed to slither undetected. Not only that, most of them specialize in ambush hunting, which means they lie undetected until you step near them, and then they strike. Before you can say "what the," they're slithering away. Before you can get help, you need to know whether it was a brown snake or a black snake.
The difference between antivenoms can be the difference between life and death, and that's where recognizing snake patterns comes in handy. Australia's king brown snake, for example, is technically a black snake, but it looks brown. But if you can recognize the coloration of its scales, you'll know it's not a true brown snake and black snake antivenom will work best. 
So how well do you know snake patterns? There are spots, stripes, bands, blotches, speckles, rings and diamonds. Even the uniform-colored snakes differentiate with smooth or keeled scales, solid or faded colors, dull or iridescent hues and whatever else Mother Nature decided to do. There are more than 3,000 snake species in the world, and about 600 of them are venomous. Can you identify these venomous snakes from their pattern?
Mark Kostich / E+ / Getty Images