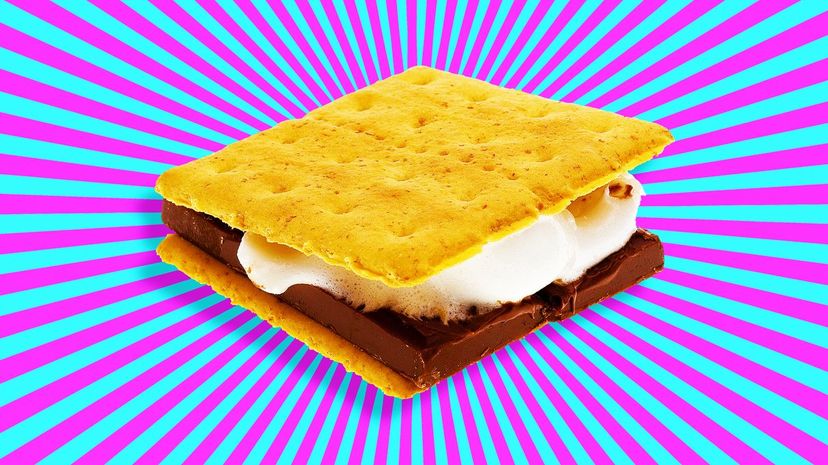 Image: Saturated / GeorgePeters / E+ / DigitalVision Vectors / Getty Images
About This Quiz
It's so fun, so delicious (in your head) to imagine all the snack foods available to devour. Take a gander at the images of snack foods and select the correct name from the choices provided. Sugar, salt, nuts, "crispety" crumbles, caramel, "crunchety" kernels, fried potato chips, jerky, vanilla, chocolate...yes, they all star in this test. But don't stare at the photos too long or you'll get a cavity from just taking this quiz. 
You won't need to have an intricate snack foods history to ace this one. You're only given one visual clue and a few fattening facts about the snacks we praise. Consistency is not what wins in the end. Even a vague familiarity with these foods will go a long way here. Chips, pretzels and ice cream specifics are required knowledge, and we threw in two or more strange snack facts. "What could ever be strange about snacking," you ask? Two words: "creepy crawlies." That's what. 
If you've scanned the snack aisle at your local convenience store you'll do well. It's time to taste, er...take the test! 

Saturated / GeorgePeters / E+ / DigitalVision Vectors / Getty Images