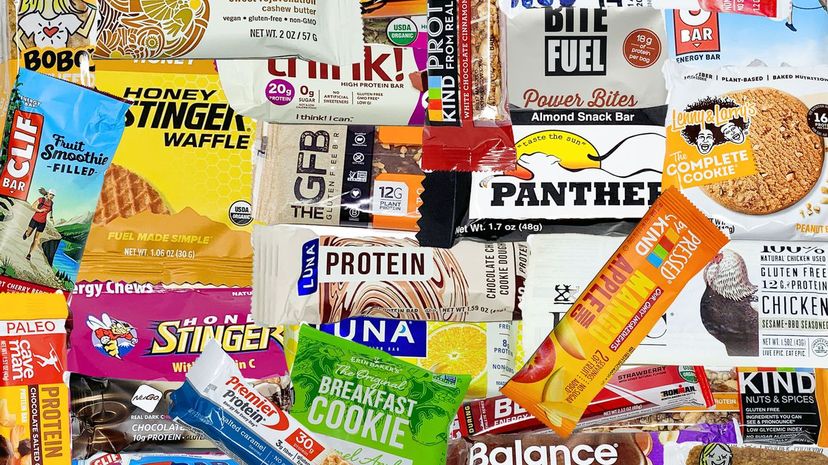 Image: System1 by Ashley Bruenderman
About This Quiz
Protein supplements have been around longer than most people think. Athletes in Ancient Greece were advised to take in massive quantities of meat while they were training. Of course, they were supposed to drink a lot of wine too, but it's a science, and it takes a while to work these things out. In the early 1900s, bodybuilders were just beginning to learn the benefits of a proper diet to enhance their training and routines. In the 1950s, powdered protein supplements made from egg hit the market. The first legit protein supplement was born.
The problem with bodybuilder protein supplements is that they're kind of intense and gross. No one wants to eat just whey protein. And not everyone wants bodybuilder gains. If you're only trying to be fit, maybe by maintaining an active lifestyle with some trips to the gym or cycling, you don't need 100g of protein a day, right? You want a Clif bar! A Larabar! Or perhaps you prefer a ThinkThin bar that tastes delicious and has chocolate and almonds in it plus more protein than a hamburger!
If you've tried more than your fair share of protein snacks to find the perfect fit for you, let's see how well you can do at identifying them with no wrappers. It's not going to be easy, so bulk up before you head in.
System1 by Ashley Bruenderman