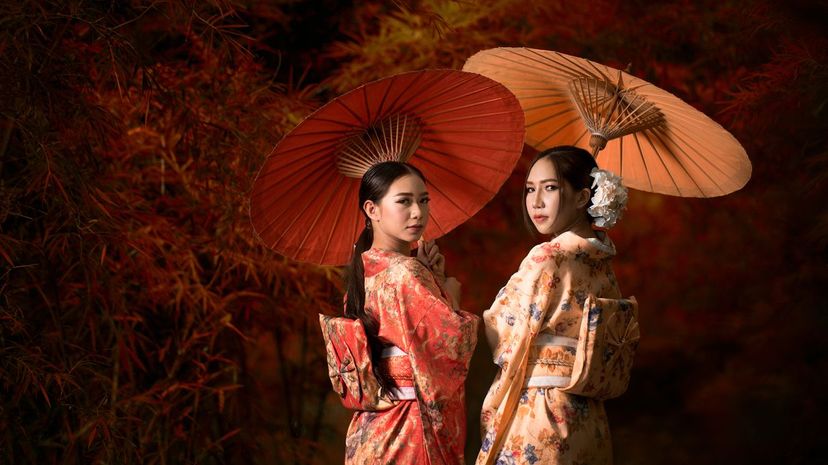 Image: Jung Getty/Moment/GettyImages
About This Quiz
Fashion has long separated and defined one culture from another, just as languages, dialects, foods, flags and customs have.
In the United States alone, consider the various styles that differ from region to region and period in history. Newsboys in New York City popularized knickerbockers, while further south in Texas, the 10-gallon hat became as synonymous with cowboys as horses did. Move outside the U.S.'s melting pot, and you'll find fashion trends and traditional dress that change every couple hundred miles. Berets that became mainstream in France were largely ignored in Germany in favor of lederhosen and dirndl. Sleek kimonos were the dress of choice in Japan while other Asian countries preferred plainer, collarless tunics.
Even as casual observers, we have come to associate certain styles and fashions with certain cultures. Now we want to know just as closely you've been paying attention to fashion throughout the years ... and across the world! In this quiz, you'll find some common (and some lesser-known) clothing items from around the world. Don your fashionable thinking cap and see if you can pair these pants, ponchos and party dresses (and probably a few things that don't start with P!) with their particular place on the globe.
Jung Getty/Moment/GettyImages