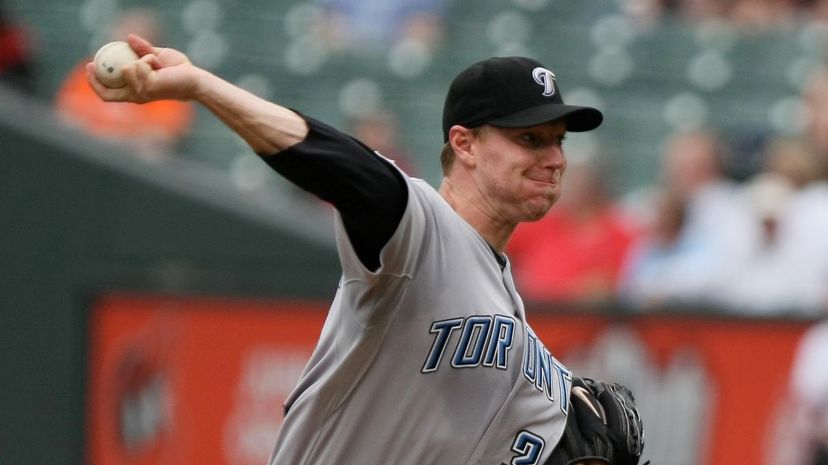 Image: Wikicommons by Keith Allison
About This Quiz
Baseball isn't just the national pastime; it's an expression of the American philosophy. Baseball embodies many ideals that are part of the American ethos. Unlike games like soccer, baseball isn't against the clock, so as long as players score, they can keep on scoring. Taking dives is frowned on in baseball, unlike other sports where faking an ankle fracture to get someone carded is just considered "part of the game." Baseball is even tied into the fabric of American mythology, with its apocryphal story of Abner Doubleday inventing the game in the sleepy village of Cooperstown, New York.
Cooperstown is baseball's ultimate shrine; hardcore baseball fans make a pilgrimage there at least once in a lifetime to see the Babe's bat or the ball that Mariano Rivera used to teach Roy Halladay his cut fastball. If Yankee Stadium is the grand "cathedral of baseball," then Cooperstown is its Pantheon. Established to help the village withstand the Great Depression, the Hall of Fame has become more than just a tourist attraction. It is a place where legends meet once a year to induct new members of their elite fraternity. It is a museum where the history of the sport is recounted in all its glory and all its ugliness. It is simply "Cooperstown," the Mount Olympus of baseball.
How well do you know your Hall of Famers? Would you recognize them on sight? It's time to test that knowledge, so grab your glove and put on your rally cap, because it's time for the first pitch!
Wikicommons by Keith Allison