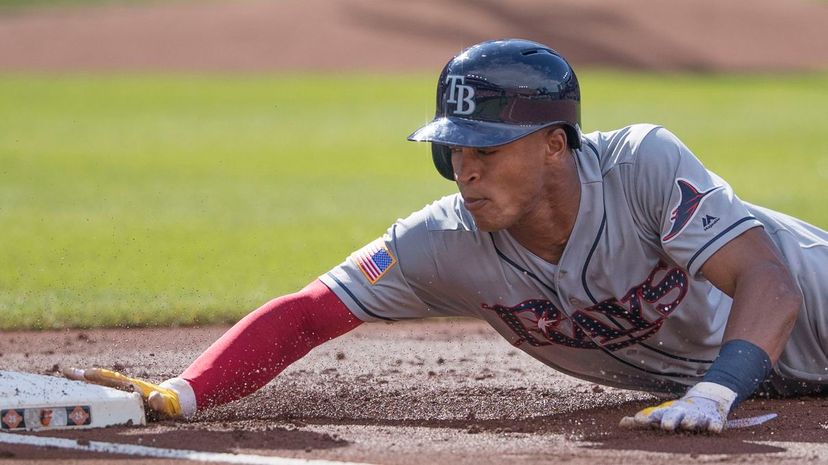 Image: Wikicommons by Keith Allison from Hanover, MD, USA
About This Quiz
Baseball in the 1990s was filled with ups and downs. New franchises won their first championships while long-established teams returned to the top of the baseball world, sluggers put themselves back in the spotlight of the sport after two decades dominated by pitchers, and a players' strike almost tore the game apart. Can you remember the details of all these events and many more? Here's your chance to find out.
With pitchers like Greg Maddux and Randy Johnson on the mound and sluggers like Mark McGwire and Barry Bonds beside home plate, there were plenty of baseball stars in the '90s to keep the action going and fans interested in the game. During the decade, these players earned awards and broke records, sealing their place in baseball history. 
Major League Baseball also expanded in the '90s, as four teams were added to the league, giving the sport the 30 teams it has today. One of those new teams even went on to win its first World Series before the decade was over. 
Are you ready to find out how big of a baseball fan you really are with this '90s trivia quiz? If you are, get started and see if you're fit for the majors or if you should have retired after your stint in tee-ball.