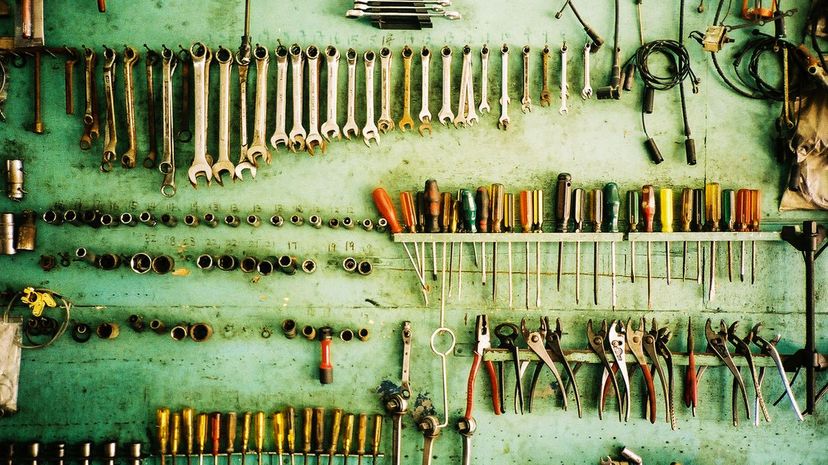 Image: Photography by Bobi / Moment / Getty Images
About This Quiz
THIS IS NOT A DRILL — it's a hammer! No, wait, a screwdriver! Or maybe...?
Regardless of whatever the gadget or gizmo is called, it's no doubt that tools have simplified our existence and even have helped us advance as a species. But how did it all begin? Mankind's relationship with tools may have made us who we are today, as our history of tool creation and usage is one of the first pieces of evidence of human evolution. Our intricate use of tools is even a major aspect that differentiates us from other species. Some animals will use tools to get food, such as chimpanzees who have been known to break open nuts by using stone or wood as a simple hammer. Though as humans, we have learned to alter how we create tools overtime in order to make them more efficient.
Some of the earliest tools used by humans were made from stone and discovered in Ethiopia. Such findings date back more than 2.5 million years ago! These utensils (called "Oldowan tools") were some of the first known manufactured stone tools, and they were shaped by a process called "knapping," which involved hitting the stones against a harder surface that could withstand the impact (such as quartz or obsidian).
We've certainly come a long way since simple stone hammers, and today there are hundreds of different types of tools in a single hardware shop alone! If you find yourself hammering away when it comes to tools, then this is the quiz for you. Think you tool-tally have what it takes? We will give you every tool you need, and you just finish the job by naming all 40. Bet you can NAIL it!
Photography by Bobi / Moment / Getty Images