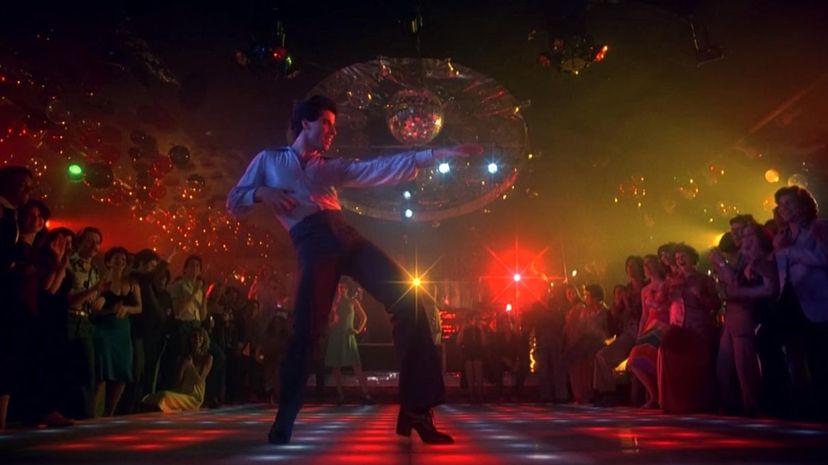 Image: Robert Stigwood Organization
About This Quiz
One could argue that the 1970s was the most significant decade in the history of cinema. As film became a subject for serious study thanks to the efforts of French New Wave critics and filmmakers in the '60s, film studies courses entered the curriculum of colleges and universities across the United States. With UCLA and USC in Los Angeles and NYU in New York honing the skills of gifted young artists like Martin Scorsese, Brian De Palma, Steven Spielberg and George Lucas, a new generation weaned on both old Hollywood style and avant-garde sensibilities and was ready to change the way the world saw the movies. 
For the first half of the decade, a gritty realism took hold in American cinema, reflecting the pessimism of the times. With Watergate and Vietnam grinding into another decade, jaded audiences made crime dramas like "Mean Streets" and "The Godfather" bonafide hits. Then, in 1975, Steven Spielberg gave moviegoers a glimpse of the shape of things to come with "Jaws," an old fashioned horror adventure filmed with Hitchcockian skill and a big studio budget. The age of the summer blockbuster had arrived. By the summer of 1977, movie fans were ready to have fun again, and George Lucas was ready for them. For better or worse, "Star Wars" changed how movies are filmed, released and promoted forever. 
The films of the '70s continue to resonate in the 21st century. We've gathered 40 of the best for this quiz.  So, to steal a line from "Dirty Harry," are you feeling lucky? We challenge you to ID these '70s movies!
Robert Stigwood Organization