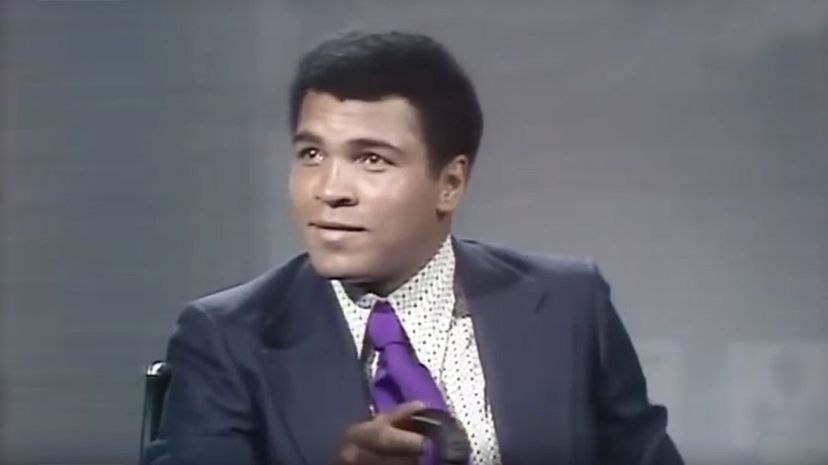 Image: ESPN
About This Quiz
We'll be impressed if you have the boxing history wits that it takes to contend with these rare Muhammad Ali facts. American icon Muhammad Ali was "The Greatest" boxer of all time. Honor the legend and his contributions to the sport of boxing; prove your comprehension of the wins and losses of Muhammad Ali's life.
Taking a jab at some Ali trivia shouldn't be too difficult for anyone, whether you follow boxing or not. Muhammad Ali was one of the first athletes whose exquisite talents matched his mouth. He was an ultra-famous entertainment powerhouse, as well as one of the most gifted fighters that ever hit the boxing ring. Though he did not come from poverty, Ali had a lot to prove socially and personally. From his battle with dyslexia to his fight with Parkinson's disease and all his career bouts in between, Muhammad Ali shared some of his trials publicly and attempted to obscure others. It was the good paired with the bad that made him the walking contradiction that America loved to hate when he refused to serve in the military before his country grew to adore him for most of his post-boxing years.
Shuffle through this quiz to behold Muhammad Ali's fascinating life one more time.