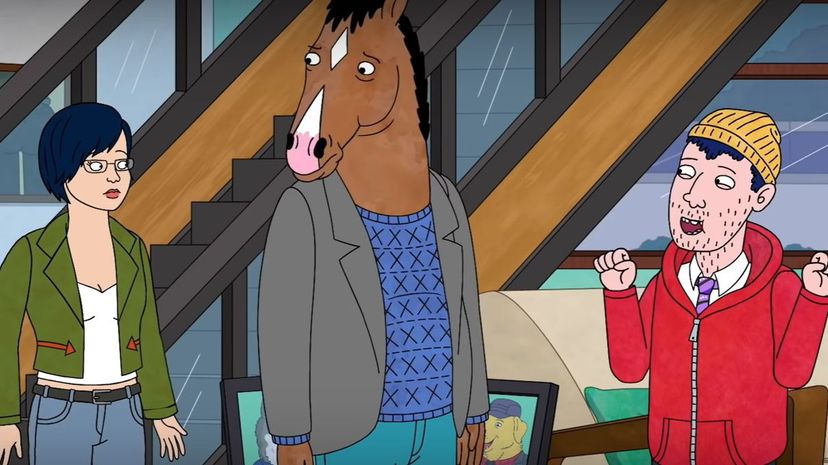 Image: Netflix
About This Quiz
To be perfectly honest, we were a little skeptical when (all those years ago now) "BoJack Horseman" debuted on Netflix. A cartoon? Really? We were more clueless than Todd Chavez! Tackling tough to talk about issues like sexism in the workplace, depression and addiction, "BoJack Horseman" tuned out to be one of the most woke shows on television. 
But all good things must come to an end. To commemorate the recent series finale, we're taking a look back at the show and want to know how closely you were paying attention. Have you got what it takes to pass the "BoJack Horseman" quiz?
Stop whatever it is that you're doing, and let's take a little trip to Hollywoo. You see, back in the '90s, BoJack was in a very famous TV show ... Can you hear the intro music? From Diane and Mr. Peanutbutter to Princess Carolyn and Sextina Aquafina, how much do you know about your favorite "BoJack Horseman" characters? Put your "BoJack" knowledge to the test and earn your star on the Hollywoo Walk of Fame. When you're done, pass this quiz along to all your Netflix-loving friends to see who can score the highest on the "BoJack Horseman" quiz!