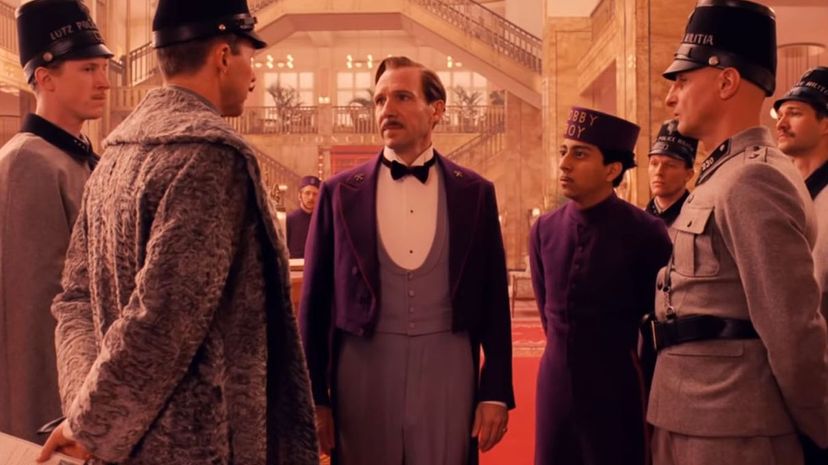 Image: Fox Searchlight Pictures, American Empirical Pictures, Indian Paintbrush, Studio Babelsberg, Scott Rudin Productions and TSG Entertainment
About This Quiz
With his unique vision, eccentric characters and bittersweet stories, Wes Anderson's films are practically a genre unto themselves. In a cinematic landscape marked by homogenous event movies, lackluster sequels and endless comic book adaptations, the Texas-born filmmaker has carved out a career that bucks all trends. He is one of the last of the true auteurs. Entering his third decade in movies, Wes Anderson remains uncompromising in delivering films that speak solely to his unique obsessions.
Wes Anderson broke out as an indie filmmaker with his first feature-length picture in 1996. Although he didn't immediately take the box office by storm, he did catch the eye of the critics and legendary filmmaker Martin Scorsese. With his second film, 1998's quirky, coming-of-age story, "Rushmore," Anderson's tragicomic style — the hallmark of his whole body of work — completely crystallized. With "Rushmore," the filmmaker also began assembling the loose ensemble of loyal actors including Bill Murray and Jason Schwartzman who have followed him on his singular artistic journey.
From his use of spatial symmetry, color and set design to his complex approach to characterization and storytelling, you need not see his name in the credits to know you're watching a Wes Anderson film. Simultaneously whimsical and deceptively dark, Anderson fuses style and substances as few filmmakers can.
Without further ado, here's a challenge to all you cinephiles, misfits, hipsters and other assorted outsiders: how well do you know the work and life Wes Anderson?
Fox Searchlight Pictures, American Empirical Pictures, Indian Paintbrush, Studio Babelsberg, Scott Rudin Productions and TSG Entertainment