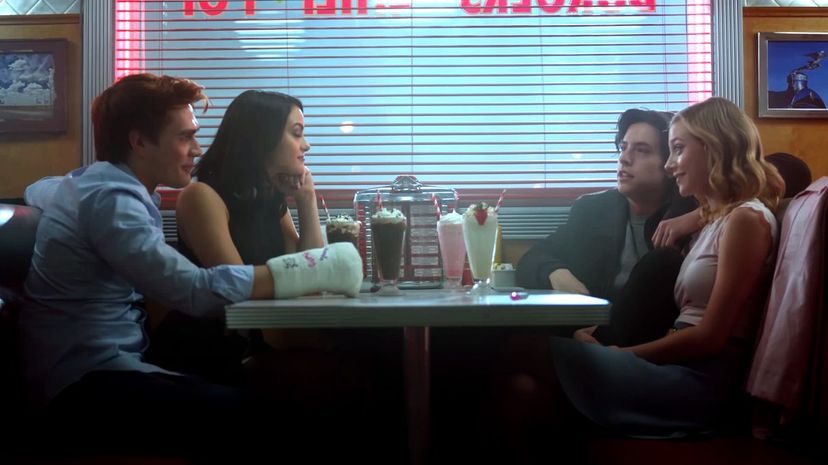 Image: The CW
About This Quiz
For some of us, when we hear the word reboot, we inwardly grimace because of the uncertainty. On the rarer side, you end up with something that is groundbreaking and moves the canon forward. Most times, you're stuck with a book, movie or television show that is like Christmas morning, something you were super excited about but ended up letting you down. Luckily for us, "Riverdale" is an example of the former, giving viewers a new version of the Archie comics over which to obsess.
Back in the day, Archie and his gang would slurp milkshakes and munch on burgers while pondering what tests would be given the next day in class. In "Riverdale," much of the action happens outside of school, giving our bubblegum heroes a chance to shine as something more profound. Archie isn't just the perfect overachieving student; he's dealing with the loss of his father as well as keeping his emotions in check. Veronica isn't a vixen competing with Betty for Archie's affections this time around; she uses her manipulative nature to undermine her family's evil plans to help make her city a better place to live. Betty, while looking like a Barbie doll, is the exact opposite of that persona. She's smart and capable, and she is hoping to take over her family's business someday. And perhaps the best revamp is in that of Jughead. Instead of being a character who lives and dies for a cheeseburger, he's now a writer full of deep thoughts and dreams bigger than Riverdale itself.
So which one of these troubled teens are you like? Bust out those letter jackets, grab a moped ride with Jughead, and take this quiz to find out!