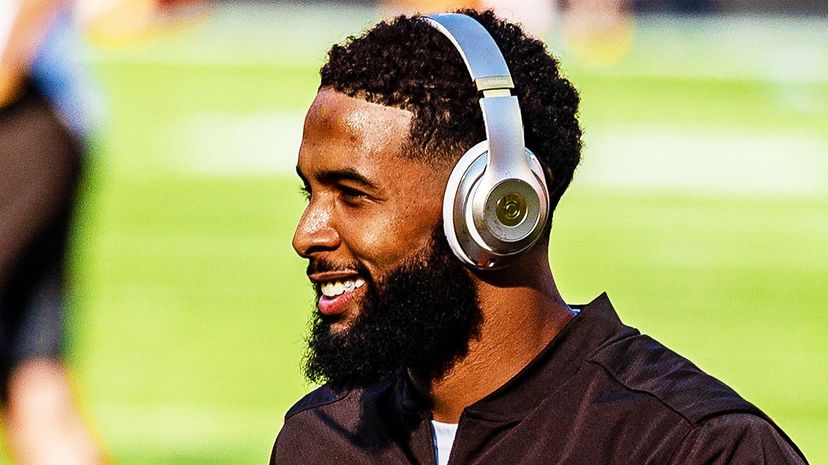 Image: Wiki Commons by Erik Drost
About This Quiz
From coast to coast, some of the most celebrated and recognizable athletes on the planet have a job with the National Football League. What would a Sunday be without Tom Brady, J.J. Watt and Julio Jones taking the field? Monday Night Football wouldn't be the same with Matt Ryan, Odell Beckham Jr. and Luke Kuechly. And what about the new generation? Pat Mahomes, JuJu Smith-Schuster, Saquon Barkley. This new infusion of talent ensures that the NFL will continue to be a source of entertainment for fans, from Seattle to Miami and everywhere in between.
2019 marks the NFL's 100th season. That's 100 years of entertaining and captivating audiences at places like L.A. Memorial Coliseum, Lambeau Field and Lucas Oil Stadium. It marks a century of well-known athletes with names like Jim Brown, Walter Payton and Joe Montana. Some of us were lucky enough to see these stars play; others can only experience it through well-preserved video clips.
But how well do you really know your current NFL stars? Can you tell Derrick from DeAndre? Do you know a Wentz from an Ertz? Think about the athletes that make the league what it is, and then see if you can identify them from a clue and a screenshot. Today's stars are tomorrow's legends! Now, run through these QBs, RBs, WRs and defenders on your way to a quiz touchdown!
Wiki Commons by Erik Drost