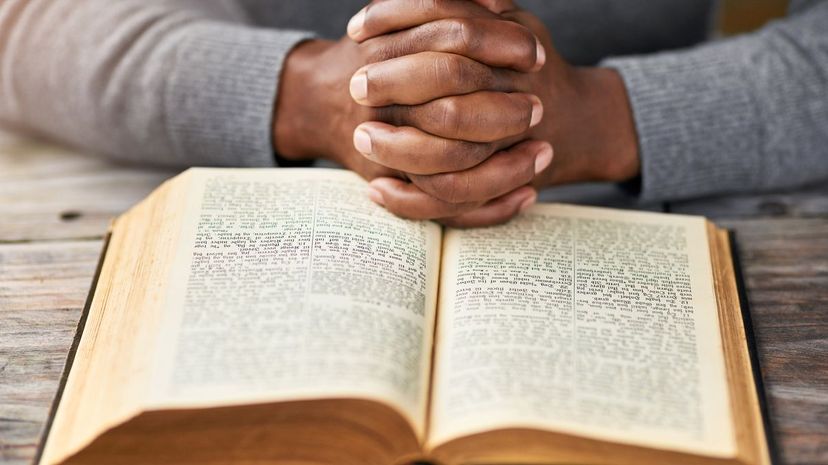 Image: PeopleImages/E+/GettyImages
About This Quiz
Cozy up to one of the most challenging religion quizzes on the internet. This is a test where a few or more peeks inside your Good Book won't save you. Pass this challenge, and you're ready to teach your Bible school instructors!
Our holy drill has all the elements of the perfect biblical challenge. We sort through and present the most obscure details imaginable. Don't be fooled by any simple questions that you might come across because they shall require difficult answers. Intricate knowledge of ordinary Bible tales is needed, so focus less on the purpose of Noah's Ark, for example, and more on the Ark's specific measurements and the significance of those numbers.
Indeed, even well-studied Bible scholars are likely to get stumped by these sacred calisthenics. Bible brainiacs spend numerous hours absorbing facts regarding entire biblical empires. King Nebuchadnezzar is always a scholar's syllabus favorite. We, too, include kings, like Nebuchadnezzar, but we delve deeper into the less flattering aspects of their rulerships — again, where all the obscure info tends to dwell. Understanding the difference between their royal greatness and regal infamy will help you win big points here. 
We've divulged enough hints and Bible wisdom to prepare you for this challenging quiz. It's time to roll up your sleeves and click the best answers possible. Onward, soldier!
PeopleImages/E+/GettyImages