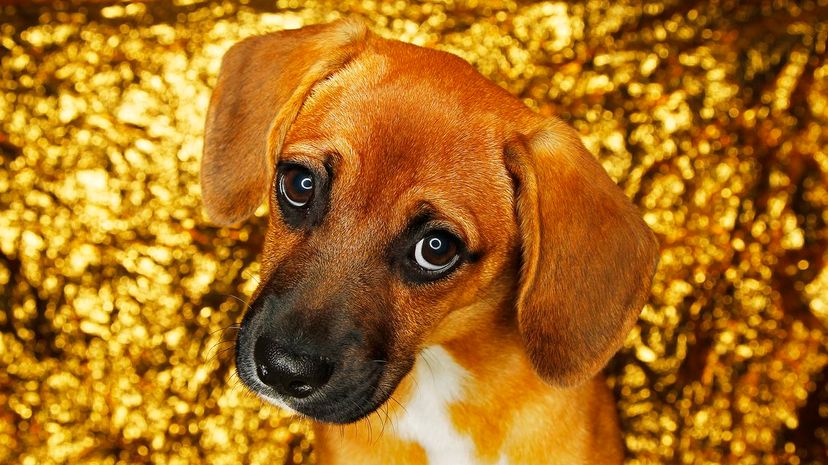 Image: K.C. Alfred / Moment / Getty Images
About This Quiz
Ah, puppies. What's not to love about them?
Puppies are some of the world's cutest, cuddliest and most curious little balls of fur — and with hundreds of different breeds all over the world, there's plenty of pups to keep you entertained (and they're all doggone good at doing so!).
While most dog lovers can agree you can never have enough puppies, the number a dog can have in a litter varies depending on the breed and the mother's age. One Mastiff mom named Tia holds the record for largest litter with a whopping 24 puppies born at once! Talk about puppy love.

It may be hard to believe, but puppies have more benefits beyond just being adorable. Puppies are known for making mental, physical and social paws-itive impacts, including helping people stay active or manage depression. Outside of just being an adorable collection of pixels, even puppy pictures are good for your health. According to researchers, looking at images of baby animals can help improve your focus.
Find out howl you'll do when it comes to telling one pint-sized pooch from the other in this canine challenge. And hey, at the very least, take the stress away from any ruff day with these 40 ridiculously cute pictures of puppies.
K.C. Alfred / Moment / Getty Images