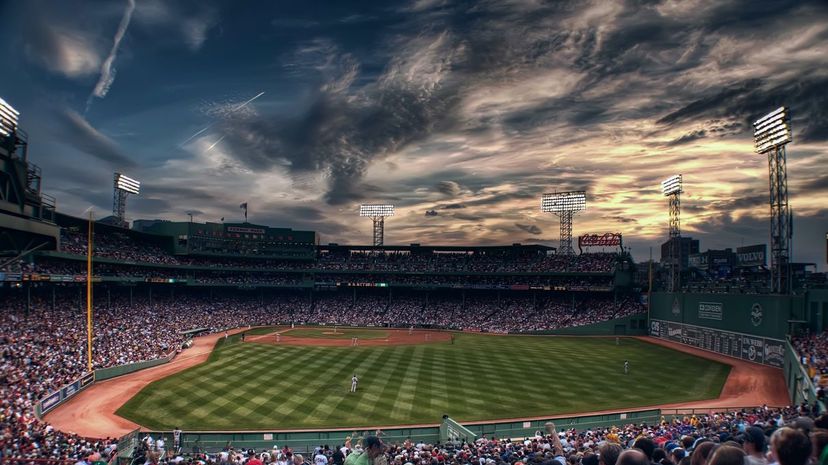 Image: werkunz1 via Wikicommons
About This Quiz
Fenway Park has the 'Green Monster,' Wrigley Field has the ivy, and Coors Field is famous for home runs. Almost every ballpark has something unique about it, which is part of the beauty of baseball. Every ballpark is a different experience. Some of them are over 100 years old, like Fenway Park, which opened in 1912. Whereas other stadiums, such as SunTrust Stadium in Atlanta, are only a few years old. 
Unlike the fields and courts of most professional sports, baseball fields come in a range of sizes. Comerica Park in Detroit has the deepest center field at 420 feet. Fenway has the shortest center field at 390 feet. 

San Francisco's Oracle Park features 'McCovey Cove,' where people wait for home runs in kayaks out in the bay. In Toronto, you can see the CN Tower looming over the park as you watch the game.
We've assembled pictures of every park in Major League Baseball (and some parks twice). Do you think you can guess which team plays in each stadium just by looking at a picture? You can search for clues in the images, but we've tried not to make it too easy on you. 
Are you ready to rest your stadium IQ?