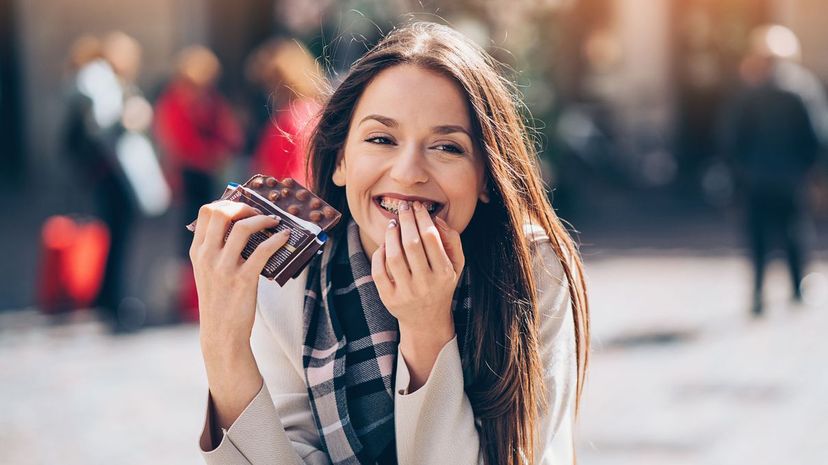 Image: pixelfit/E+/Getty Images
About This Quiz
Is there anything in this world that's as satisfyingly sweet as a piece of chocolate? Whether it's a once-in-a-while special indulgence or a regular part of your diet (because, why not?), the experience of enjoying chocolate is nothing short of sheer heaven. Maybe you crave the creamy mouthfeel of milk chocolate or perhaps you're drawn to the complex fruit flavour of good quality chocolate — when it comes to this cocoa-based confection there's no right or wrong answer. Except, of course, in the case of this chocolate-filled quiz!
Can you remember the difference between an Oh Henry! bar and a Rally bar? Do you know your Quality Street from your Laura Secord? What about the subtle discrepancies between an Almond Joy and a Bounty? If you're already nodding your head, then you have an excellent chance of identifying the following images correctly. If not, don't despair — this sweetly appealing set of questions is the perfect way to get introduced to some of the best chocolate Canada has to offer. 
These questions will have a strong focus on Canadian chocolates but will also include a selection of imported favourites from the United States and the United Kingdom. Don't say we didn't warn you, there's a strong likelihood you'll finish this quiz with visions of chocolate bars dancing in your head.