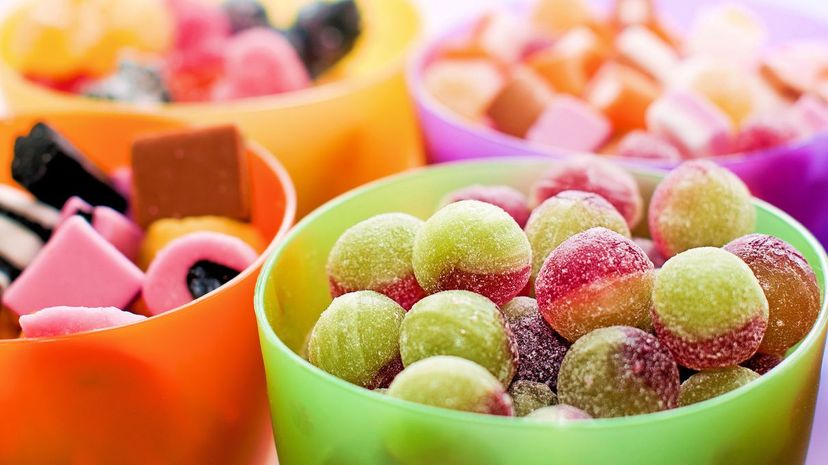 Image: Michelle McMahon / Moment / Getty Images
About This Quiz
One thing the British do very well is making chocolatey treats. This is partly because the farm subsidy system means high fructose corn syrup doesn't get used in place of sugar, and partly just because they've been doing it a long time. It is indeed an irony that British chocolate is so good, considering that cocoa itself hails from the Mayan civilization, who pioneered the very first cup of hot chocolate. That's why a thorough knowledge of British confectionery is a solid life skill to possess.
Of course, simply discussing British confectionery is complicated if you're not from the UK because you have to know what to call things. In the U.S., just about every sweet sugared snack, whether chocolatey, gummy, nougat-based or other, is labeled a candy bar. However, in Britain, they call all chocolatey snacks a "chocolate bar." Meanwhile, a British biscuit means a hard cookie, a British cookie means a soft cookie, and "candy" refers specifically to a sweet, bite-sized treat like a humbug, a toffee or possibly a gummy bear (if you really want to stretch the definition.)
Thus, if we're going to test your knowledge of British confectionery, we're going to use the British names. That means if we mean something like a bar of Dairy Milk, watch out for a chocolate bar. If we mean something gummy, it'll probably just be called a gummy. As for a sugary bar like a Twinkie, that isn't a "chocolate" bar, but wouldn't count as a "candy" in the British sense; there really is no agreed word for this.

Are you ready to identify the leading chocolate bars, candies, gummies and more from a single-sentence description? Let's find out!
Michelle McMahon / Moment / Getty Images