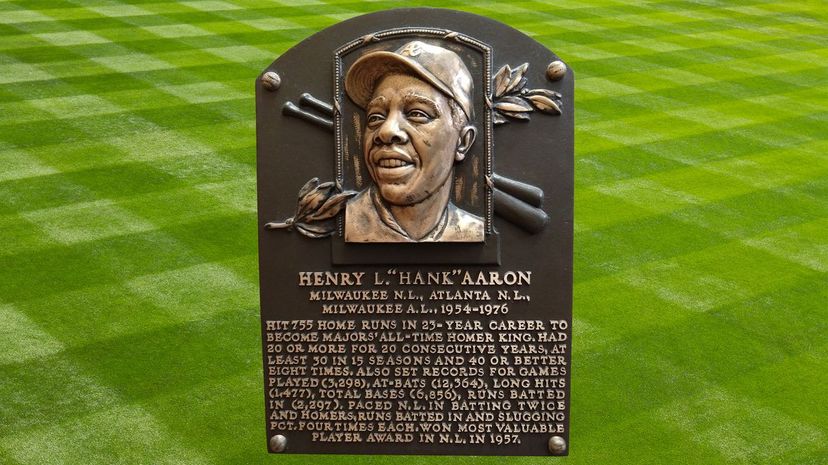 Image: HSW / jimkruger/E+/GettyImages
About This Quiz
Plaques are used to commemorate accomplishments across all sports at a variety of levels. To get a plaque with your face on it, though, your achievements have to be significant, and even more so if you want that plaque to end up in the Baseball Hall of Fame. 
Hall of Famers, of course, sit at the top of the baseball world. They have set themselves apart from even the greatest players in the game, as only athletes of the highest level actually make it into the Majors. That makes MLB a competitive league, and only the hardest working and most gifted talents rise to the top of that league.
Some Hall of Fame players led their teams to championship after championship, while others set records that held for years or have never been broken. There's no one way to make it into the Hall of Fame, after all, but it's usually pretty clear that a player has Hall of Fame potential soon after they take the field. 
Are you ready to see if you can make out the faces of these all-world athletes from their Hall of Fame plaques? You might recognize some of the recent entries, but what about the players who starred in the league over a century ago? Get started and find out for yourself.
HSW / jimkruger/E+/GettyImages