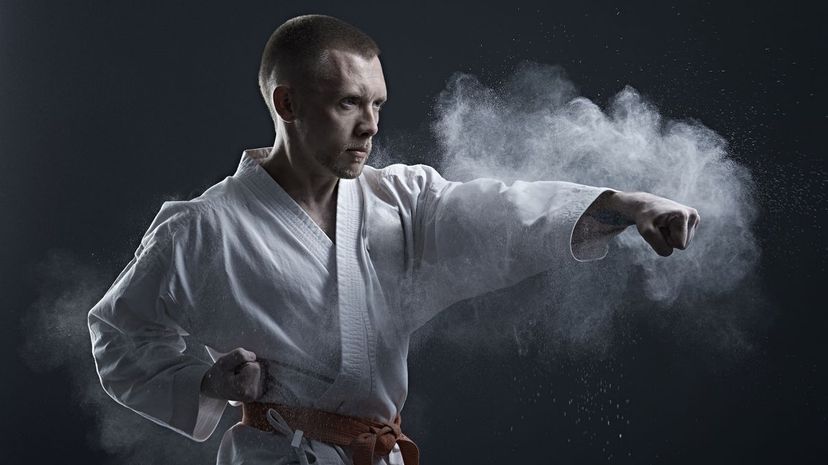 Image: Roman Makhmutov/ Moment/ Getty Images
About This Quiz
Martial arts is a hobby and sport enjoyed by millions of people all over the world today. Some do it to compete, others to stay in shape and some just to be able to defend themselves. There are hundreds of different kinds of martial arts, and their origins date back thousands of years to ancient Europe, Asia, and Africa. 
As you could imagine, there is a lot to know and learn about the various different types of martial arts out there in the world. But just how much do you know? Do you know which martial art uses thin swords to touch opponents and score points? How about which legendary Israeli martial art is often used in self-defense?
Whether you confidently know the answers to questions like these and others like them, or simply want to brush up on your knowledge, our difficult martial arts quiz is right up your alley. You will see questions on various martial arts themselves, the history of the fighting styles and maybe even a little about famous martial artists. Is your knowledge worthy of a black belt, or are you still a white belt? Head into our dojo and try your hand at our martial arts quiz and see.
Roman Makhmutov/ Moment/ Getty Images