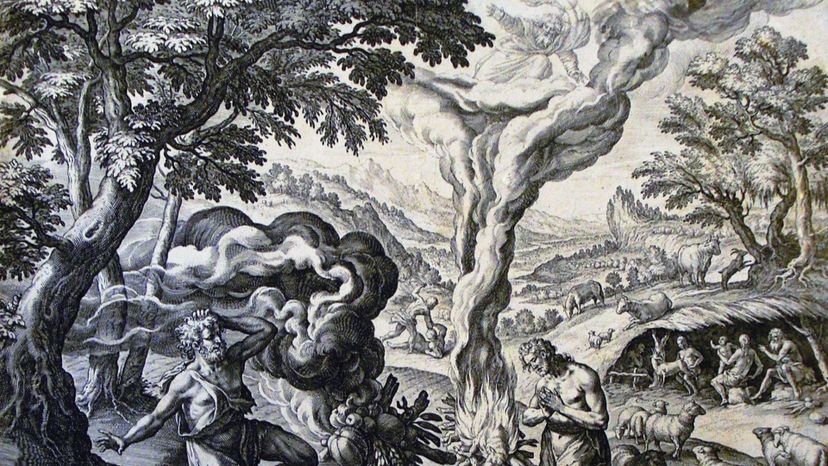 Image: Phillip Medhurst via Wiki Commons
About This Quiz
The Old Testament is fascinating!
Filled with many interesting stories, prophecies and characters, it is the first part of the Christian Bible, appearing before the New Testament. Written by many authors, including the likes of Moses, David and Solomon, to name a few, it shares much in common with the Tanakh, the Hebrew Bible. 
And of course it would, as it tells the story of how God chose the Israelites as his people, how they were fathered through Abraham, then escaped Egypt and searched for the promised land of Canaan, and then eventually entered it.
That was just the beginning, however.
The Old Testament is also filled with many books of prophecy, like Isaiah, for instance. Here God uses his word to foretell the coming of the Messiah, Jesus Christ. And then the Old Testament is also filled with praise to God, for instance in the Psalms.
But just how much do you know about the Old Testament - the stories, the prophecies and the characters? It consists of 39 in-depth books, so the questions in this quiz are tough!
How well do you think you will fare? Well, there is only one way to find out!
Good luck, you can do this!
Phillip Medhurst via Wiki Commons