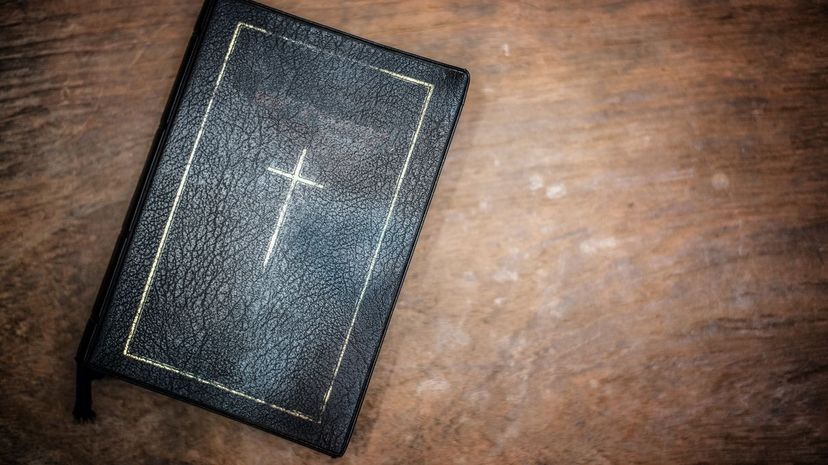 Image: boonchai wedmakawand / Moment / Getty Images
About This Quiz
One of the first things that kids learn in Sunday School is that it's a sin to tell a lie. That's true, but lies have a complicated history in the Bible. Its famous figures do, in fact, speak untruths. One of the three major patriarchs in Genesis, Jacob, lies to his father about being Esau, his older brother, and steals his father's blessing that way. The prostitute Rahab lies about sheltering Joshua's spies in her home. The disciple Peter lies three times about knowing Jesus -- then breaks down and weeps upon realizing that Jesus had prophesied this very thing. 
The first two of these lies actually caused God's will to be carried out: Jacob became the father of the 12 tribes of Israel, and Rahab's deception allowed the Hebrews to claim Jericho from the heathens who occupied it. Lies bringing about the will of God? Things get confusing fast in Bible study! 
For our part, we're going to play it straighter: We're going to lie in this quiz, with every question -- but we're being honest about it. Your job is to separate the one untrue statement from the two true ones. It might be a bit harder than you expect ... a lot of people believe things are in the Bible which aren't, or vice versa. (Our favorite was a person who insisted that "All men are created equal" was from the Bible.) You'll need to have studied the Good Book a lot to get a perfect score on this quiz, or even close to one. Good luck!
boonchai wedmakawand / Moment / Getty Images