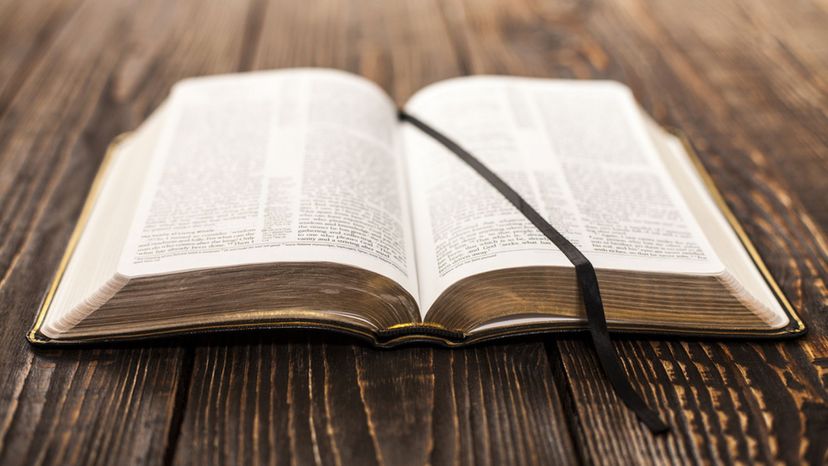 Image: Shutterstock
About This Quiz
There are 66 books in the Bible. 
When broken down further, that's 39 in the Old Testament and 27 in the New Testament. 
Let's break it down even further, shall we? In total, the Bible comprises 31,102 verses. Of these, 23,145 verses are found in the Old Testament and 7,957 in the New Testament.
On average, that works out to each chapter having around 26 verses, but we know it's not that simple. 
The longest book in the Bible is Psalms. And it is easy to see why! There are 150 of them. The shortest book in the Bible is 2 John. It comprises just 13 verses and is only around 298 words long, depending on the Bible type used, of course.
So all in all, the Bible contains a lot of history, stories, parables, sermons and many other parts of God's word given to man over the centuries. 
But how well do you know? Are you able to determine the missing word from a verse? Or could you tell us, if we give you a famous verse, where it came from?
You can! Well, let's see how well you fare on the Ultimate Bible Verse quiz.
Good luck!
Please note, all verses are taken from the King James version of the Bible.