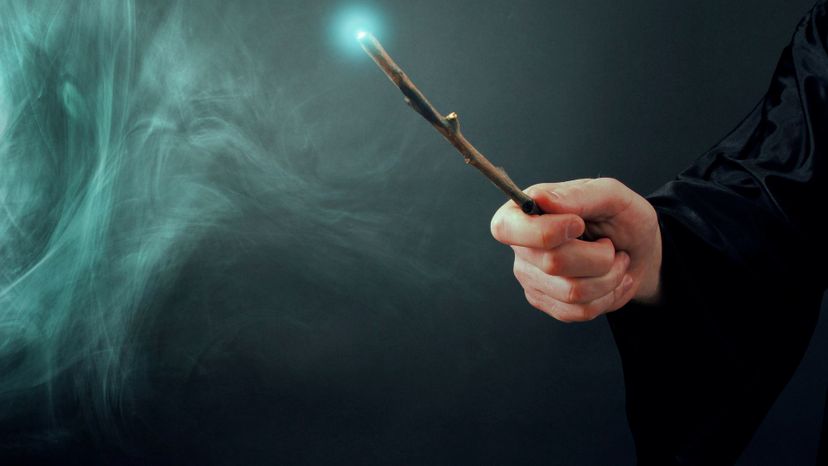 Image: Jon Schulte/Photographer's Choice RF/gettyimages
About This Quiz
In the Harry Potter universe, wands are the magical instruments that allow witches and wizards to channel their magical abilities to cast spells, although there are a few powerful wizards who can practice magic without the use of one. 
Wands come in different lengths and they are made up of some type of wood - perhaps holly, vine, ash, willow, elder, hawthorn, cypress, rosewood, cherry or mahogany - as well as a core component - perhaps phoenix feather, unicorn tail hair, dragon heartstring, Thestral tail hair, horned serpent horn, shell or Veela hair. Each of these components come together, giving the wand its own personality. Some wands are fiercely loyal to their owners and may not work when others use it, while other wands have a greater range of magical ability. Visit Ollivanders wand shop in Diagon Alley for more details.
Would you like to find out what the wand specs would be if you were a witch or wizard? Would it contain some of the same elements as one of your favorite characters? Will the wand's components match some of your very own personality traits? 
If you would like to find out just as much as we do, then this is the quiz you need to take!