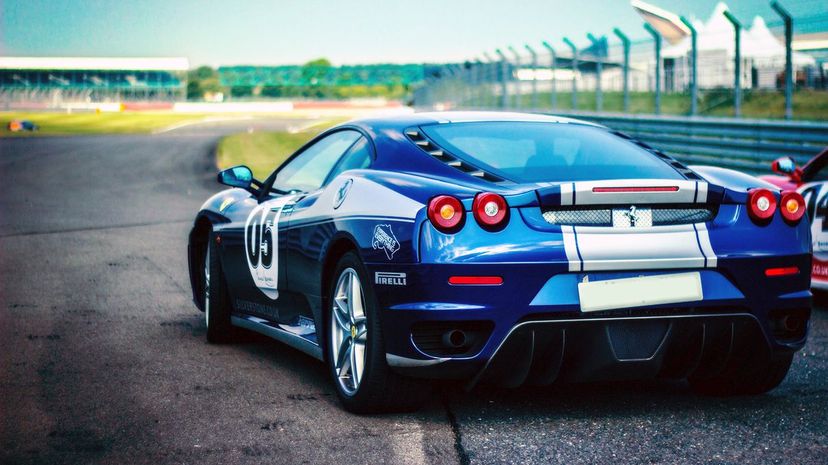 Image: Up-Free / Pixabay
About This Quiz
Automotive enthusiasts take many different directions when it comes to demonstrating their passion for petrol. Some enjoy spending hours on end detailing their cars for Concours style shows. Others slap on a set of slicks and trailer their cars to the nearest track. Of all of the activities any car nut can engage in, auto crossing may very well be the purest form of automotive enjoyment out there. Picture this, your car as street legal as you deem fit, screeching through a seemingly endless maze of cones pointed in one direction or another to indicate where the track leads. There's no track map, there's no navigator, and your car certainly isn't going to be judged on looks. Autocrossing gives the driver the ability to pretend to be Steve McQueen while in the safety of the semi-regulated track. 
For those that aren't familiar with autocross, it's simple. A course, typically including slaloms, straight stretches and dissolving radius curves, is mapped out in usually an abandoned parking lot. The track itself is always in flux and outlined by nothing but innocent looking traffic cones. The traffic cones are indicative of the lay of the track. A cone tipped to the left or right indicates the direction of the track. Autocrossing allows you to get your ya-ya's out without running the risk of hitting a wall, ending up over a mountain cliff, or into another car. 
Some cars are absolute masters of the autocross circuit, with the right driver, of course. Can you identify some of these incredibly nimble cars that become Parking Lot Pros during autocross? Be warned! You might be shopping for one after you receive your quiz results!