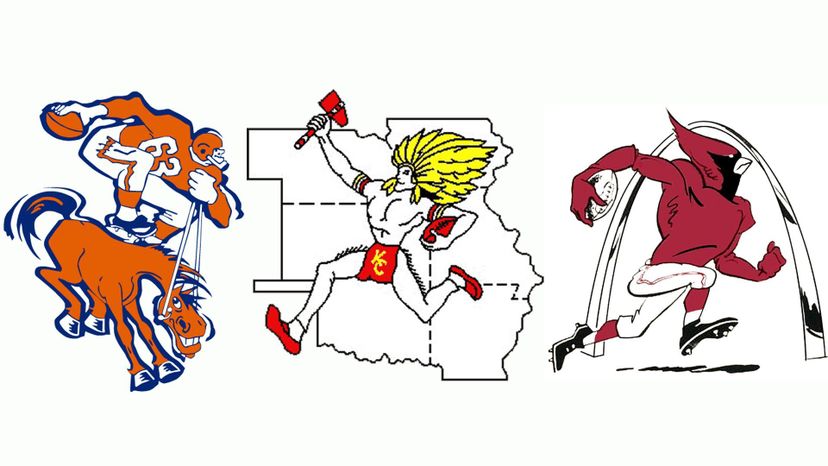 Image: NFL Via Sportslogos.net
About This Quiz
Are you ready for some football? Football logo trivia, that is? Well, we're about to take you on a trip down memory lane, so pack up the grill and let's head to the tailgate! We want to know if can you recognize these old NFL logos. Will you be the number one fan? Or will you hang your head in shame all the way home? It's time to find out!
Year after year, teams unveil their latest and greatest logos. Some stick and some fail! Some are altered every few years, but only with minor changes. A pop of color here, a new graphics dimension there. As the years go on, teams win, and teams lose, but the logos always remain as a symbol of our fandom! Are you fan enough to ace this quiz? 
You see, the biggest fans are the ones who buy the new gear as it comes out. And it's the biggest fans who always keep the old equipment handy. They break it out for throwback games, or just to wear it as a sign of their loyalty. So we want to know, are you one of those fans?!
If you're up for this challenge, there might just be a Lombardi trophy in your future! Good luck... set, set, hut, HIKE!