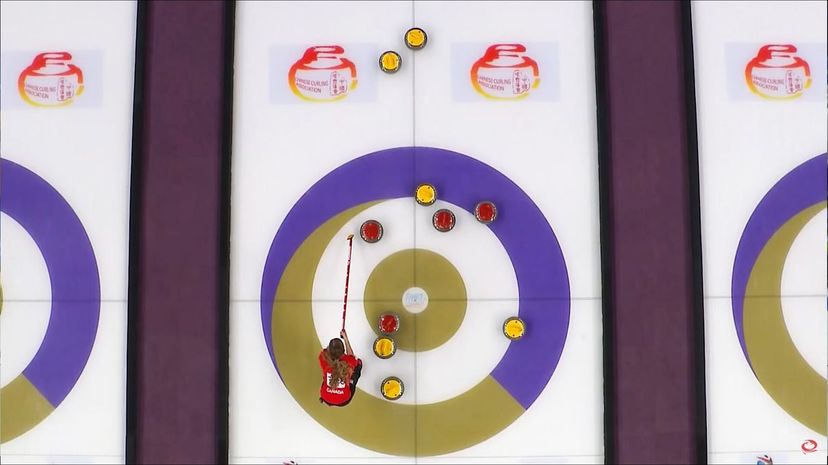 Image: World Curling Federation
About This Quiz
Curling is one of the biggest sports in Canada, despite not being an official one. Curling enthusiasts across the country are members of local curling clubs and love to keep the sport alive. We have our Scottish immigrants to thank for bringing the great sport over to become a Canadian tradition. So if you've played, then let's see how much you know about it!
You've shown up to the arena, stretched and exercised, and you're ready to get on the ice. You've got your teammates by your side, and you've greeted the opposing team in a polite fashion. Now it's time to get into the game! You've got a lot to think about, from the equipment you need to the rules of the game and how you can best deliver the stone to the house. Your teammates need to have their heads in the game as well, because in order to win you all have to be working together. Everyone plays a role in getting the stone where it needs to be!
So if you've won your fair share of games or you have just watched many of them, now is your time to shine. Tell us how much you know about curling with this quiz!