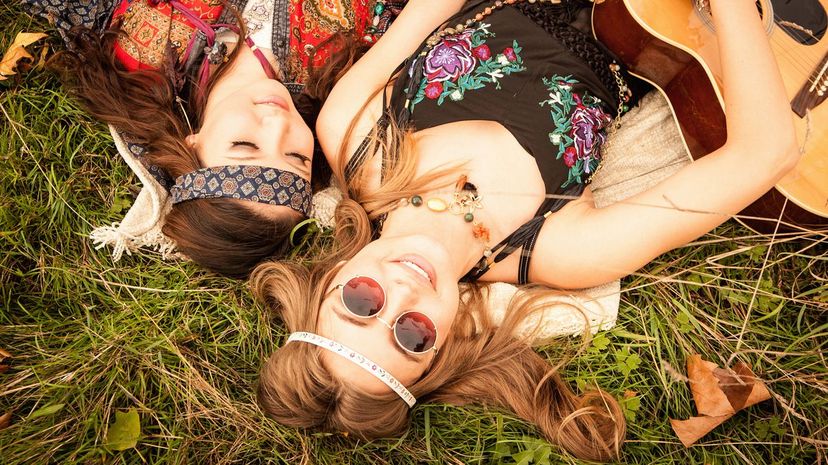 Image: Jeremy Rice/Cultura/GettyImages
About This Quiz
Are you always walking around in billowy peasant blouses and flared-bottom jeans? If you are, your percentage of hippie style might be higher than you think. With boho storming the fashion world, all things hippie are back again. You might be dressing like one without even realizing it! 
As you go through this quiz, we're going to ask you about the things you wear most. Having more studded bracelets might give you fewer hippie points than friendship bracelets, but it's the total of all your answers that will tell the hippie tale. From your shopping habits to the number of peace signs you own, your style will come screaming through your responses. Once we get a get picture of your style in our minds, we'll be able to let you know what percent hippie your fashion sense comes off. 
If you're wearing big round glasses and a feathered headband, you already know that you'll be over 50%. Are you authentic enough to match up to the '60s version of the style, though? Stroll through the mall of our questions, and we'll add it all up like your pile of clothes at a killer sale. Will your style rate as hippie as you think it is?