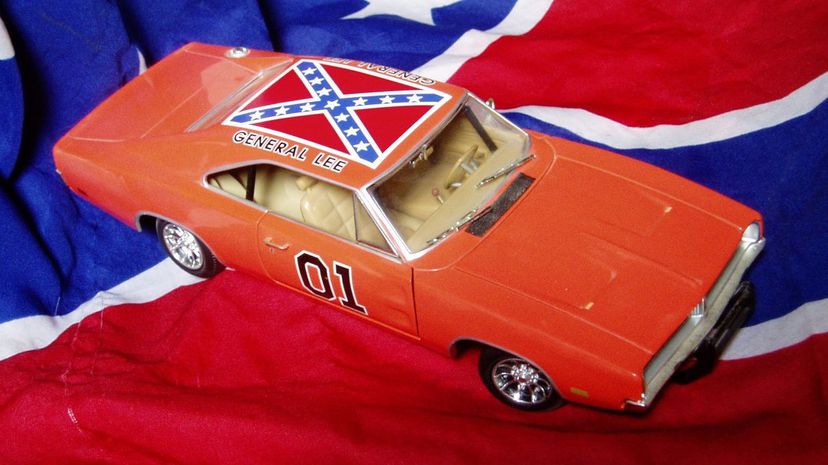 Image: Wiki Commons By Owly K
About This Quiz
They may have been good 'ol boys, but Bo and Luke Duke managed to get into plenty of scrapes in the classic '70s TV series "The Dukes of Hazzard." Set in moonshine country down in Georgia, the show ran for seven seasons from 1979 to 1985, making stars out of its relatively unknown young cast ... and making short shorts into the height of fashion for women looking to pull off Daisy Duke's hot look. But what made this show such a long-running success? 
Sure, there was the cast and their good looks, from the shirtless Duke cousins to Daisy and her trademark shorts, but it was far more than sex appeal that made this show a hit. Perhaps it was the cool cars, from the boys' Dodge Charger that always seemed to be jumping over or crashing into something, to Daisy's Jeep and even Boss Hogg's Cadillac, complete with horns on the hood. Or maybe the show got its "it" factor from viewers who got a kick out of watching the Dukes outsmart the law and skirt trouble at every turn, even as the richest man in town and the sheriff were hot on their tail. Of course, the popularity of this show could simply lie in its down-home, aw-shucks sense of humor and healthy dose of southern charm. Whatever the reason, "The Dukes of Hazzard" has remained popular enough over the years to inspire a pair of reunion movies and a big-screen Hollywood remake in 2005. 
Think you know all there is to know about this show and its crazy cast of characters? Prove it with this quiz!