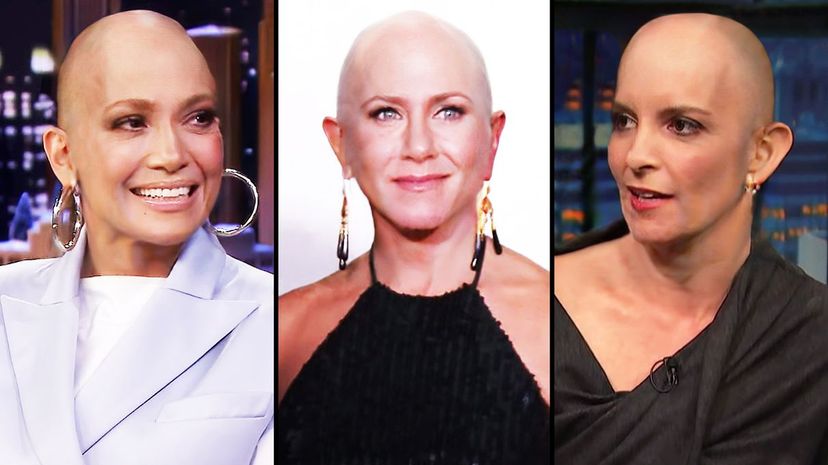 Image: NBC / Harper's Bazaar UK / NBC
About This Quiz
Whether it was the shaggy hair of the '70s, the puffed-up styles of the '80s, or the shorter looks in more recent decades, one thing is certain: hair fads come and go. Of course, there's one hairstyle that exceeds all the decades, and that's going bald. Be it by choice or by necessity, the shaved head has always been around. The ancient Egyptians even took it as far as plucking out every single strand of hair to capture the look.
Plenty of celebrities have rocked a shaved head as well. Some stars, like Vin Diesel and Jason Statham, have even decided to maintain the look permanently. Throw some hair on their heads, and you probably wouldn't recognize them. 
What about the celebrities who are known for their long locks? Most stars have an appearance they want to keep, and hair is a large part of how they see themselves. This is true for a variety of celebrities. It doesn't matter if they're a musician, an actor or a talk show host. Those fluffy tops are part of their identity.
Are you still going to be able to identify these celebrities without those signature hairdos? Start this quiz, and find out for yourself.
NBC / Harper's Bazaar UK / NBC