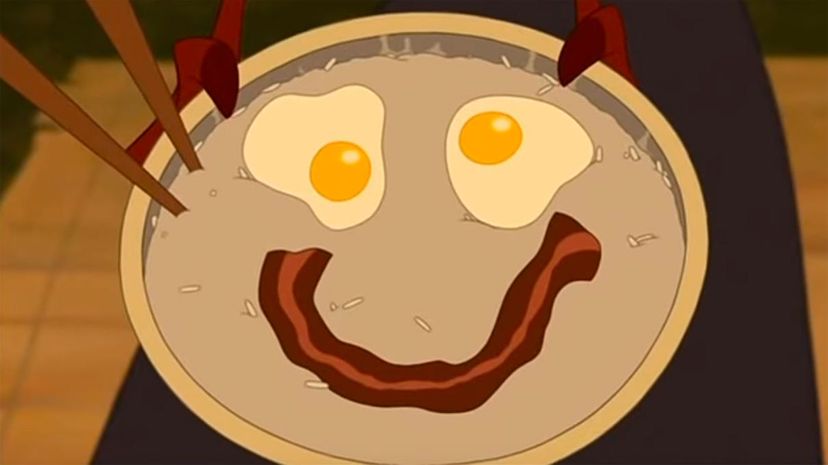 Image: Walt Disney Pictures / Walt Disney Feature Animation
About This Quiz
Welcome to our toast (pun intended!) of Disney movies and the dishes they've inspired. What? You don't think of Disney films and food in the same sentence? Sure, these flicks are full of fairytale kingdoms, talking wildlife and creepy villains, but they're also rife with gooseberry pie, spaghetti and meatballs and beignets. Yum!
If you think about it, a great deal of Disney movies center on food: Think of the tea party in "Alice in Wonderland," Winnie the Pooh's obsession with honey and the Italian feast that graces the promotional material for "Lady and the Tramp." There's even an entire scene in "Beauty and the Beast" with dancing cutlery and a menu that includes beef ragout and "pie and pudding 'en flambe!'" Not only are Disney characters getting active in the kitchen, but they're whipping up some pretty refined plates!
Now we want to know if your menu mastery of these Disney classics is worthy of our five-star quiz! Do you remember which flick features spinach puffs? Who got caught red-headed with a stolen baguette? What were the Banks' children munching on when Mary Poppins coined the nonsense word "supercalifragilisticexpialidocious?" Peruse the menu of questions here, make your selections and sit back and enjoy our quiz from appetizer to dessert!
Walt Disney Pictures / Walt Disney Feature Animation