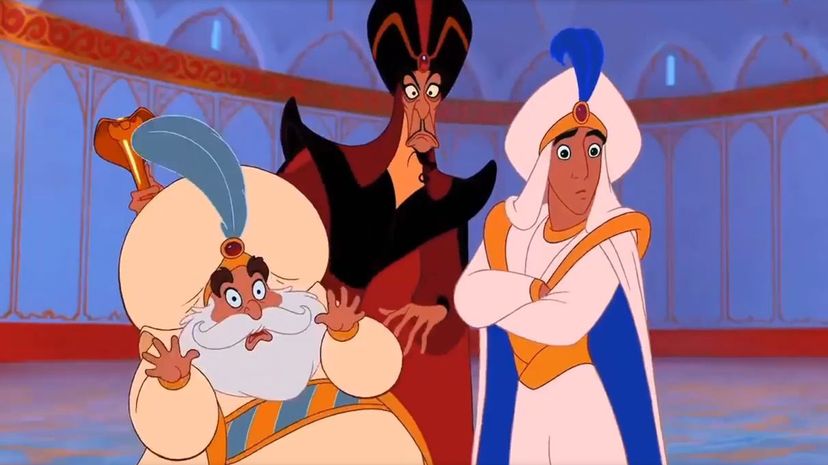 Image: Walt Disney Pictures
About This Quiz
Who spent time "under the sea?" Where did Snow White live after the huntsman helped her escape? How did Cinderella get to the ball? Easy, right? These are the Disney basics you've probably know since Alice first went down the rabbit hole. It's "old" trivia by Disney standards, but it's well-known nonetheless. How about the new classics? Do you know who admonished us to "Let It Go?" What about the top company for the world's best "scarers?" Who is playing "lost and found" in "Finding Dory?" 
Chances are, if you've seen these movies at least once (and even if you've never seen them at all!), you'll know these general Disney factoids. There's no question that there's a lot of complicated Disney things to remember from their several hundred movies to-date, but not here and not today. We're more interested in whether you remember how Sleeping Beauty got herself in that predicament than what Sebastian's full name is. (It's Horatio Thelonious Ignacious Crustaceous Sebastian, by the way. Say that five times fast!)
So, let's see what you've got! Don't be "Frozen" with fear or get "Tangled" up in the hard facts. This is easy-peasy Disney knowledge that you'll find pretty "incredible!" Match the clues and the photos to the Disney fact, and you'll be well on your way to being "King" of Disney trivia — and that's no "Lion!"