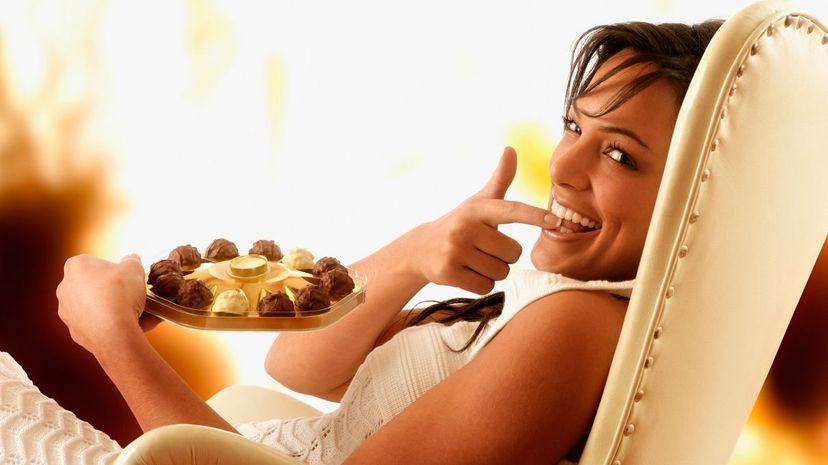 Image: Colin Anderson Productions pty ltd / DigitalVision / Getty Images
About This Quiz
Brand name British chocolate has been around since Victorian times, when great and glorious innovators such as Joseph Rowntree, John Cadbury and J. S. Fry realized that they could sell a lot more chocolate if people could trust that it was really their product, and not the goopy mulch that often passed for the treat in the dubiously-regulated markets of London. They and others founded Britain's great chocolatiers, and while giants like Nestle have purchased some household names since then (alas, poor Rowntree!), their inventions remain popular to this day.
This means that whatever sort of chocolate you like, there is a household name that is perfectly suited to your tastes — and better yet, whatever chocolate you ARE like, there's a chocolate bar knocking around Old Blighty that encapsulates your core characteristics. If you're bitter and weird, but a small group of people adore you despite you being consistently mean to them, you are Bendick's Bittermints. If you're cute and smooth, but a little of you goes a long way, you're Cadbury's Chocolate Buttons. If you're low-maintenance to the point that people mostly want to see you when they are totally out of energy, you are the generic white-labeled chocolate bars sold at National Trust gift shops.
Of course, there's clearly a lot more to you than these simple options. It's time to dig into your chocolatey characteristics and find out which more popular chocolate bar you truly are!