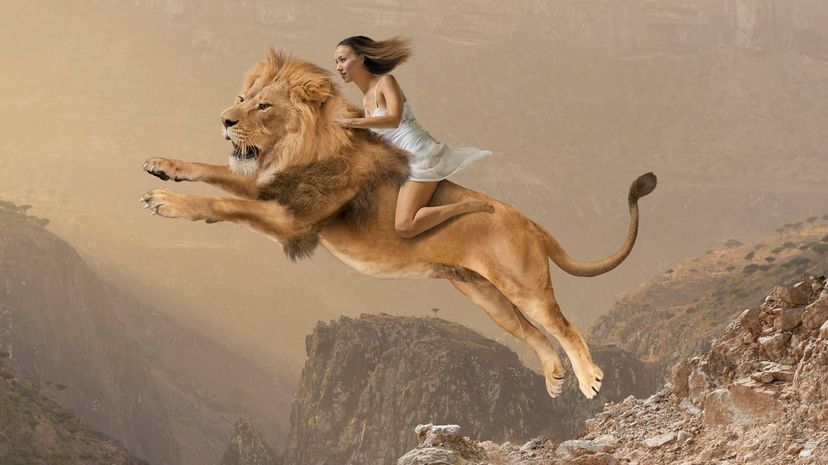 Image: John M Lund Photography Inc / DigitalVision / Getty Images
About This Quiz
In European folklore of medieval and early modern times, animal familiars, sometimes called animal guides, would help witches and healers conduct their magic. While they typically assumed animal forms of the likes of cats, rats or birds, they might occasionally also appear as a human or ghostly figure. Benevolent familiars assisted folk healers in spreading health and wellness, while malevolent ones would allegedly assist witches in ghastly horrors. 
In one tale by Walter Raymond, the white witches and cunning folk of Exmoor in Somerset practiced magic with familiars deep in nature. On a night of the full moon, they listened carefully for the first animal sounds they heard first; then, they would attempt to contact this animal. To do so, they visualized burrowing into the physical being of this creature so as to experience the world from a new point of view. Eventually, this psychic bond strengthened, and the two could work together in magical harmony. 
French philosopher and esotericism specialist referred to such a being as a "familiar spirit," also known as an "alter ego, doppelgänger, personal demon, personal totem, [or] spirit companion." Today, many modern-day "witches" and Wiccan practitioners have adopted the concept of animal familiars. 
So, which animal familiar guides you? Is it the goat or a raven, a cat or a bat? Take the following quiz to find out which furry, feathered or scaled familiar speaks to your unique spirit.