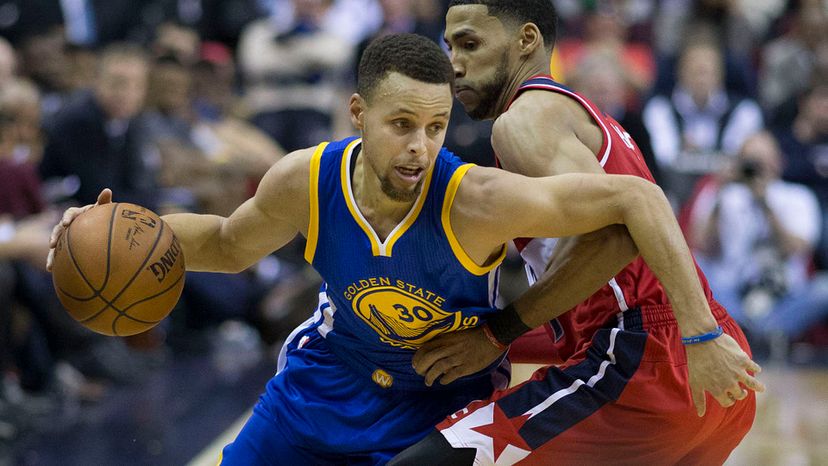 Image: WikiCommons via Keith Allison
About This Quiz
In the NBA, star players are viewed as role models both on and off the court, whether they want to be or not. For a league whose fans are growing by the minute, a player's role as a positive image for the league is an important factor to note. 
After all, no sports league, at least in North America, promotes its athletes quite like the NBA, where star players are posted all over billboards and stadiums with almost God-like murals and statues. These players are pillars of success and entertainment for both their community and fans across the country. 
But, what exactly draws you as a fan to a certain NBA player? Is it their involvement both on and off the court? Is it simply their game and how dominant they are over other competition? Maybe you are drawn to an NBA player because of how he runs a team with confidence and precision. Maybe you marvel over NBA assassins who rip the hearts out of other teams and their fans. 
Why don't you take this quiz and see if we can guess your favorite NBA player? After all, everyone has a star player they love, so let us tell you yours!