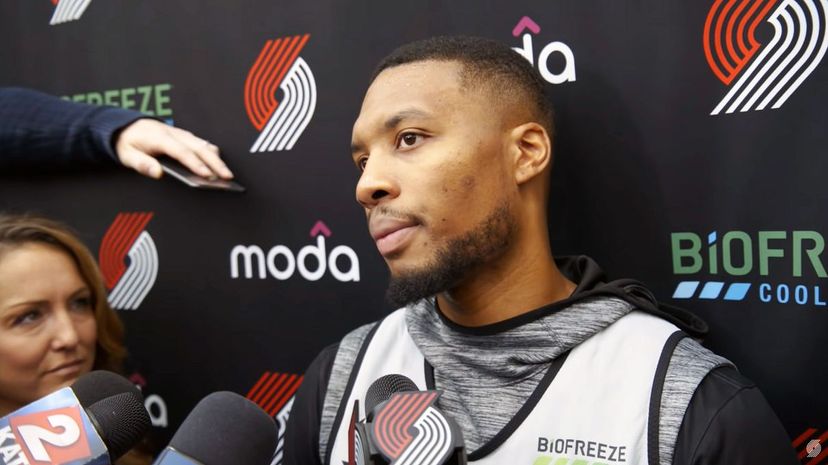 Image: Portland Trail Blazers via YouTube
About This Quiz
The popularity of basketball has increased significantly since the '80s after the rivalry between Larry Bird and Earvin "Magic" Johnson took the sport to a whole new level. Michael Jordan came along in the '90s and became the first true global icon of the NBA, even earning his own shoe brand that still outsells every other major basketball shoe brand in the world. 
There are the current NBA stars who have benefited from the greats of the past as the game has turned into a worldwide phenomenon. These players have their faces posted everywhere, from billboards to internet memes, and even tattooed on people's bodies. That's why NBA fans shouldn't have a hard time recognizing them.
Are you truly an NBA fan, or are you just a pretender who casually watches games when nothing else is going on? Will you be able to recognize not only your favorite players but also the stars across the entire league? After all, there's a chance those players in Portland may be the first to come to mind despite their insane skill level. 
When you're ready to give this quiz a shot, get started and see if you can identify the biggest names around the league.
Portland Trail Blazers via YouTube