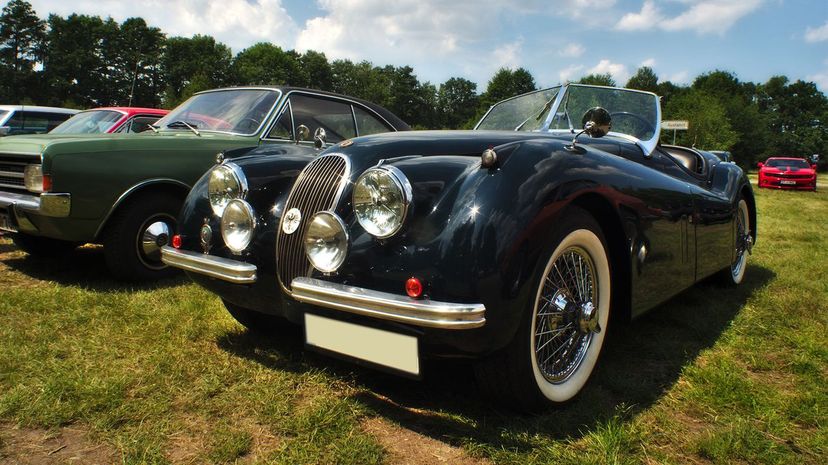 Image: Thomas Vogt via WikiCommons
About This Quiz
If you look at car making like learning to swim, the Model T was just when people discovered water and were getting their feet wet. By the 1940s they were experimenting with the deep water and taking some fancy dives to impress their friends. The early days of boxy, awkward designs were beginning to fade away. All those hard corners and squares attached to more squares were being replaced by sleek curves and smooth lines. This was truly the era when automakers began to get comfortable with the idea of speed.  This was when design became an art form and utility was not the only concern behind making a vehicle. 
Just look at the futuristic form of the Chrysler Thunderbolt, or the racer form of the Alfa Romeo 6C 2500 SS 'Torpedino Brescia' and you'll have no doubt that cars of the '40s were as much art as they were machine. And along with that came speed. Cars that could routinely crack 100 miles per hour, something that a decade earlier would have blown the mind of the common driver on the street.
If you appreciate speed in the present you need to know about how we got here. Let's see how many of these old school speed demons you can ID!
Thomas Vogt via WikiCommons