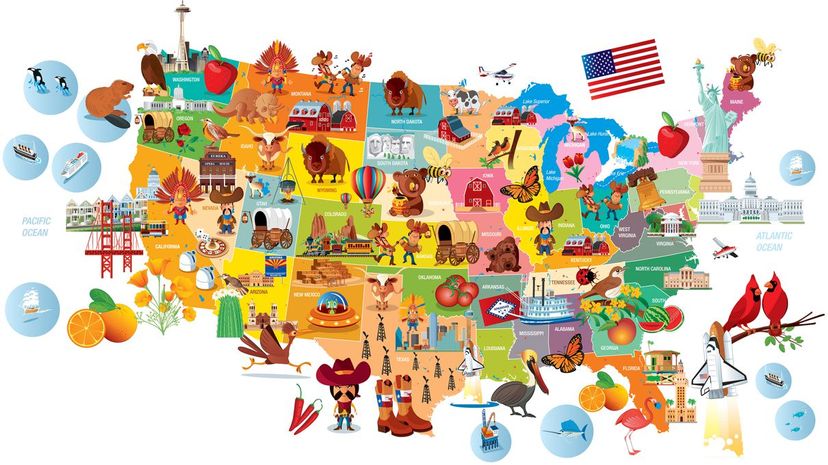 Image: Drmakkoy / DigitalVision Vectors / Getty Images
About This Quiz
They don't call the United States the "melting pot" for nothing! And nowhere are the differences from east to west and north to south more obvious than in the nickname each state has adopted. Consider the upper northeast, with Delaware and Connecticut paying homage to their role in the founding of the United States. Travel a bit further south to Kentucky and West Virginia and you'll see state nicknames that more closely focus on the topography and agriculture of their areas – mountains and grasses. Venture out west to California and Oregon and you'll find nicknames that allude to what made these states a popular choice for settlers: commerce opportunities surrounding gold and fur.
Generally, when a state chooses a nickname – whether officially or unofficially – it does so based on something it has become well-known for. That's the one thing that binds us together as 50 individual states: A pride in our individual heritages that we want to share with the world!
In this quiz, we've gathered the common nicknames for each of our 50 states to see how well you know "The Sunshine State" from "The Golden State." See if you can match "The Last Frontier" and "Old Dominion" to their respective states, among others. We suspect you Peli-"can" (State) ace this quiz!


Drmakkoy / DigitalVision Vectors / Getty Images