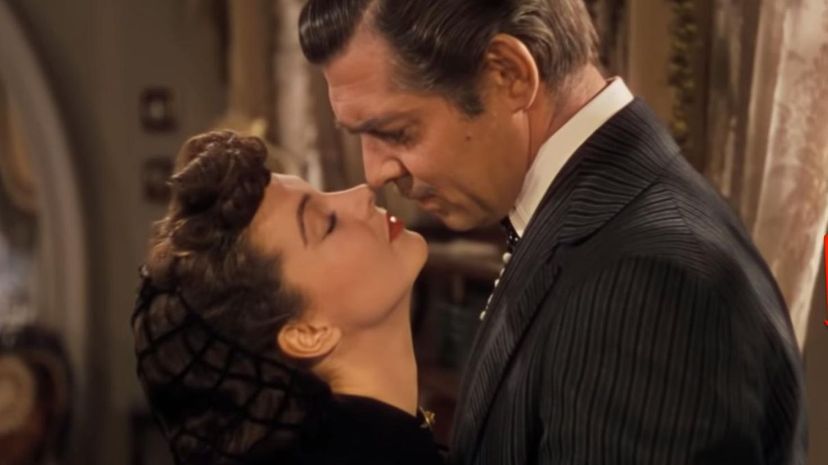 Image: Selznick International Pictures / Metro-Goldwyn-Mayer
About This Quiz
Ah, Scarlett O'Hara, Rhett Butler versus Ashley Wilkes, sweet Melanie Wilkes, Belle Watling and Tara Tara Tara ... the epic "Gone With the Wind" is one of those movies that imprinted deeply into the collective imagination. Lines like "You need to be kissed and often, and by someone who knows how" and "After all, tomorrow is another day" may readily come to mind, but fiddle-dee-doo, do you know just when they were said? 
It's a story about the Civil War for two Southern families. But that's just for starters. Do you remember what Scarlett did to those green curtains? What did she do to hide the stench of alcohol on her breath? What did she realize too late? Between the long overture, intermission and the final act, so much happens. All of it is riveting and utterly engrossing. If you're taking this quiz, we know the movie captured your heart and imagination. 
There are, of course, so many witty lines with double entendres. Let's go down memory lane and pull them out, shall we? That's what we have in mind. Good balls of fire, it will be marvelous to test your friends with it afterward. Surely, it'll make for a splendid old time.