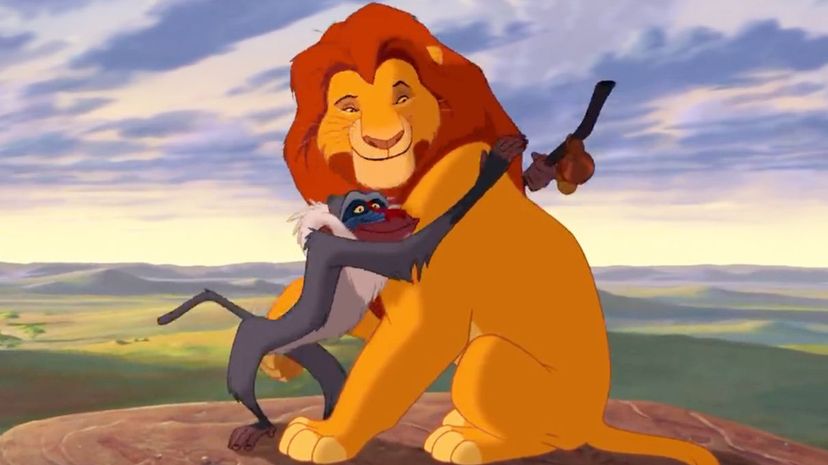 Image: Walt Disney Pictures
About This Quiz
Disney loves anthropomorphic animals, and we love Disney, so it is no surprise that Disney's animal movies make a ton of money. "The Lion King" (1994) was one of Disney Studios' biggest hits. When it was released in 1994, it was the second highest-grossing movie of all time ... of course, this was before "Titanic" (1997) and the superhero boom of the mid-2000s. 
However, for an animated feature, this box office success turned the tides of children's entertainment (as well as Disney's production status). It even spawned multiple sequels and television shows as well as a laundry list of characters. There are dozens of excellent characters in "The Lion King" franchise. From fan favorites like Timon and Pumbaa to the lesser liked hyena clan, this quiz will test your "Lion King" skills. 
If you're a real Lion King lover, you will know each and every one of these characters, but if you ever need a little help, we'll give you some hints along the way. Right now, it's time to test your Lion King character identification skills. Let's see if you can name all 40 of these characters without any help at all.